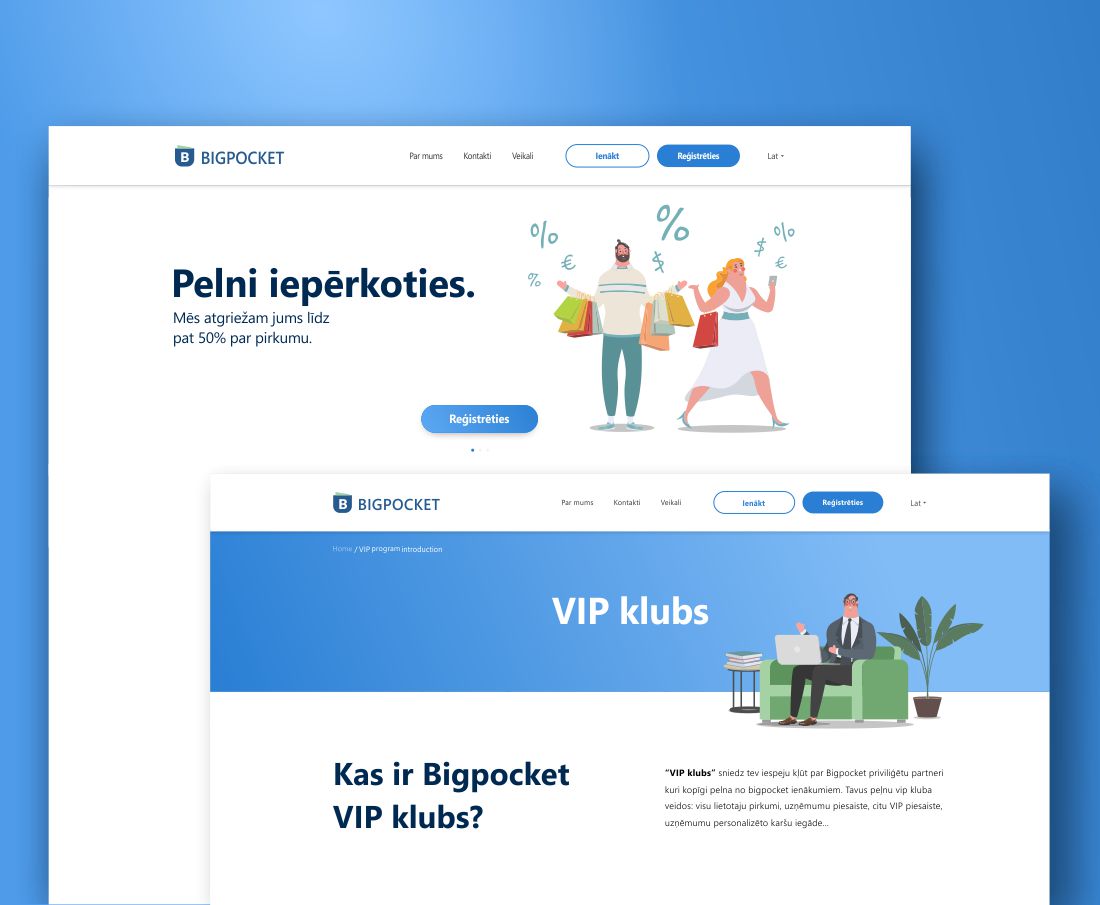 Bigpocket
Case Study
Bigpocket is a loyalty club that offers byers the most advantageous terms when shopping and returns money for their purchases. They cooperate with such companies as AliExpress, Lauma lingerie, Stenders, hotels, beauty salons, restaurants and cafes, different entertainment venues, even from food stores to clothes stores,  various services and more other.
The task
We created new home page and a brand new style for their website, store profile, contact and about them pages, we also designed landing pages for clients and companies to guide them through shopping process with Bigpocket. Clients are plainly guided how to join BIgpocket VIP club.
Our responsibility was to design BIgpocket website in a way it would be understandable and easy to use for its visitors without any hesitation.
We put a lot of work in designing home page user panel after authorization. Users there are able to manage their accounts and invite their friends to use Bigpocket offered benefits. We used infographics to illustrate the steps of ordering Bigpocket loyalty card, and steps for donation options to ease and save time for users to study the wonderful process of shopping with Bigpocket.
User panel
Another important thing where we also put a heart in was designing the panel after authorization for companies. There they have such options as managing their account, adding new subsidiaries, and they also are able to choose and grant an individual discounts they are willing to give.
On the way
The last but not the least was creating a user friendly (UX and UI) design for mobile application and responsive web site. The great news is that now you can manage everything what Bigpocket offers through any device you are comfortable to use the most in your daily routines.